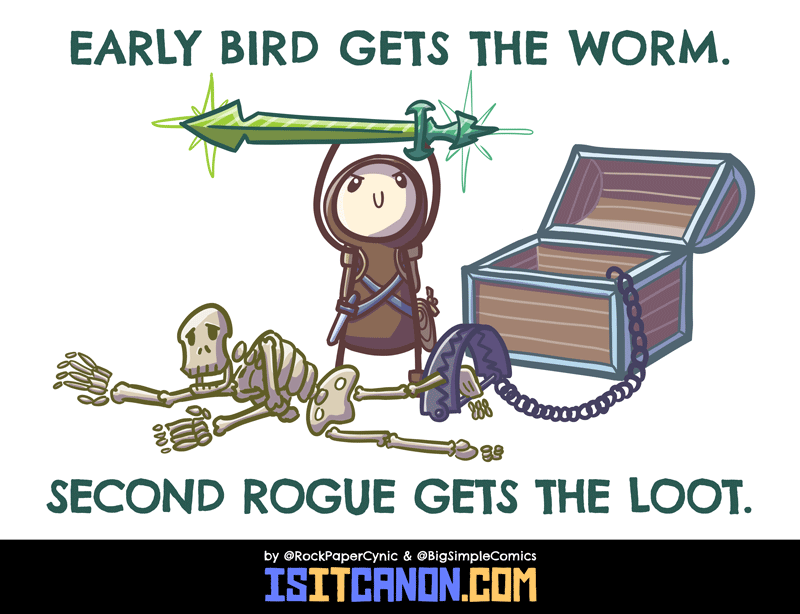 <<< FIRST COMIC / < PREVIOUS COMIC / NEXT COMIC > / LATEST COMIC >>>
Like the comic? Share it + help us LVL UP!
---
Why Rogues don't believe in being early birds
Okay, so if the first rogue is any good the first rogue gets the loot. That's why you give them cursed items that botch their Search checks.
---