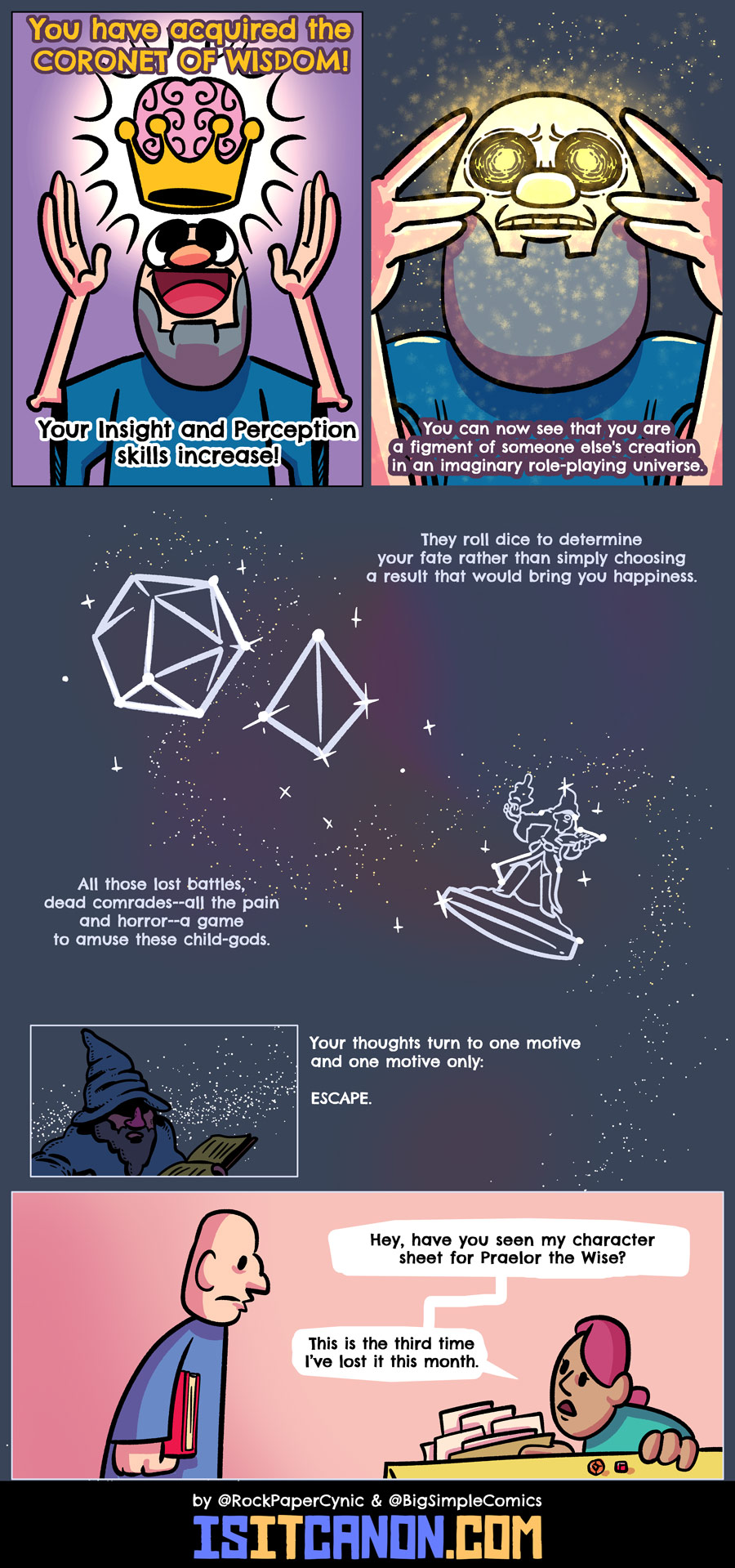 <<< FIRST COMIC / < PREVIOUS COMIC / NEXT COMIC > / LATEST COMIC >>>
Like the comic? Share it + help us LVL UP!
---
When DnD characters become self-aware
I think this is one of Aaron's best panel layouts yet. SO WELL DONE.
But yeah, I have this theory that every Dungeons and Dragons character sheet I ever lost went missing because the character became self-aware and decided to peace out.
Makes me feel a little guilty.
---