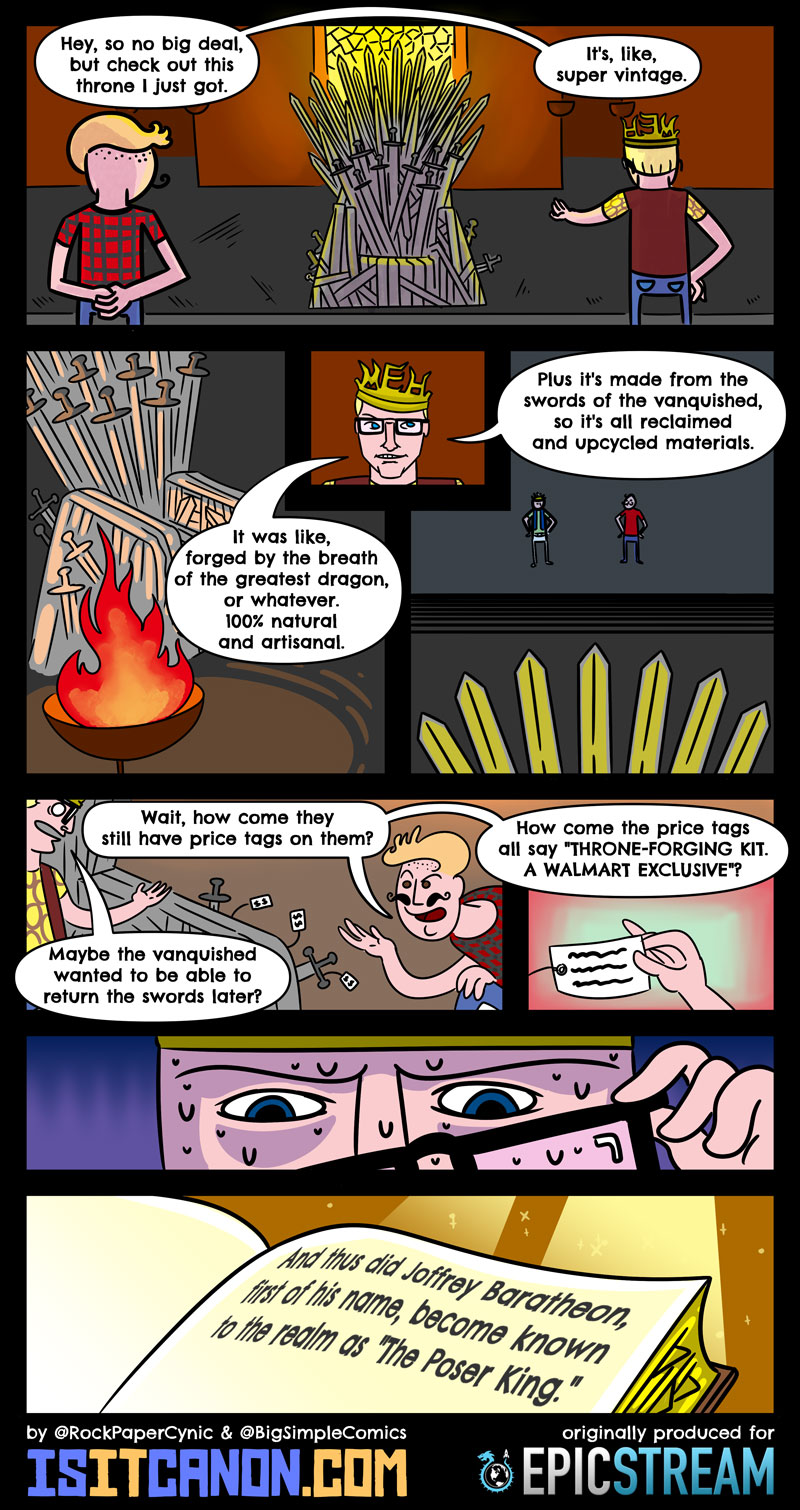 <<< FIRST COMIC / < PREVIOUS COMIC / NEXT COMIC > / LATEST COMIC >>>
Like the comic? Share it + help us LVL UP!
---
The only way Joffrey could be MORE annoying in Game of Thrones
Gods, Joffrey, you really are the WORST.
Hey embodies everything that is terrible about the Game of THrones universe and nothing that is good or interesting.
---