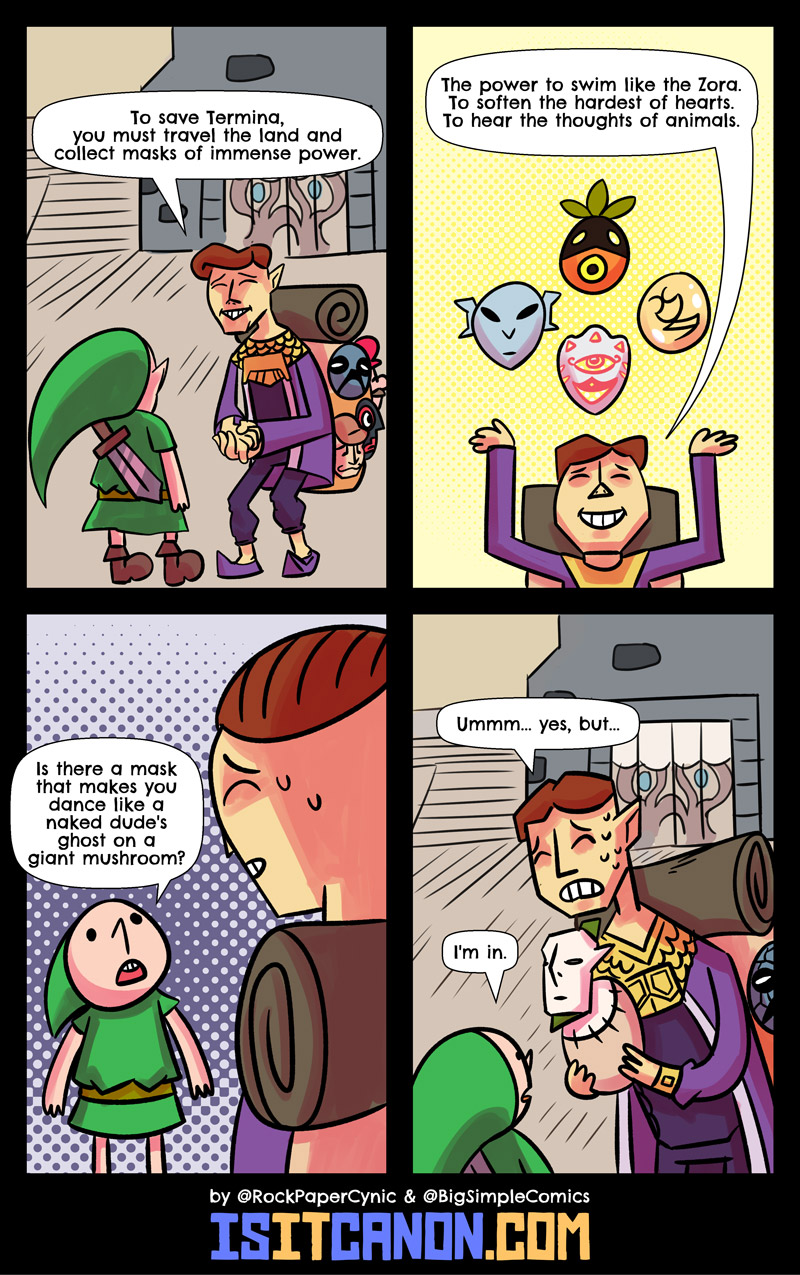 <<< FIRST COMIC / < PREVIOUS COMIC / NEXT COMIC > / LATEST COMIC >>>
Like the comic? Share it + help us LVL UP!
---
Majora's Mask is a weird game, even by Zelda standards
Ahahahaha, Kamaro's Mask is one of those highly specific and ridiculous features of Majora's Mask that only deepens my love of the Zelda series.
Majora's Mask and Ocarina of Time share the top spot for my favorite game, but I just got to see (and try) a little bit of gameplay from Breath of the Wild and OH DANG A CHALLENGER HAS APPEARED
---