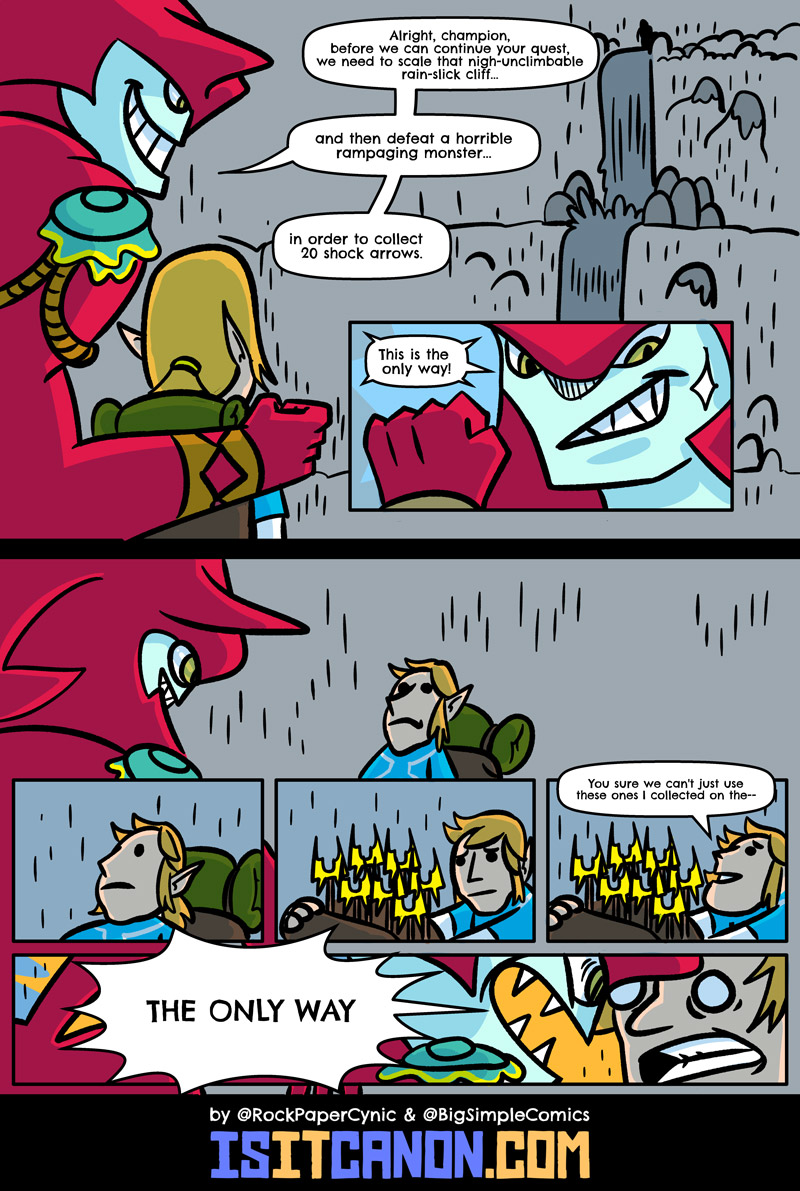 <<< FIRST COMIC / < PREVIOUS COMIC / NEXT COMIC > / LATEST COMIC >>>
Like the comic? Share it + help us LVL UP!
---
Logic has no place in Zelda quests
THE ONLY WAY
Aaron came up with this comic idea and script and I thought it would be super funny! I think he just wanted an excuse to draw Prince Sidon.
---