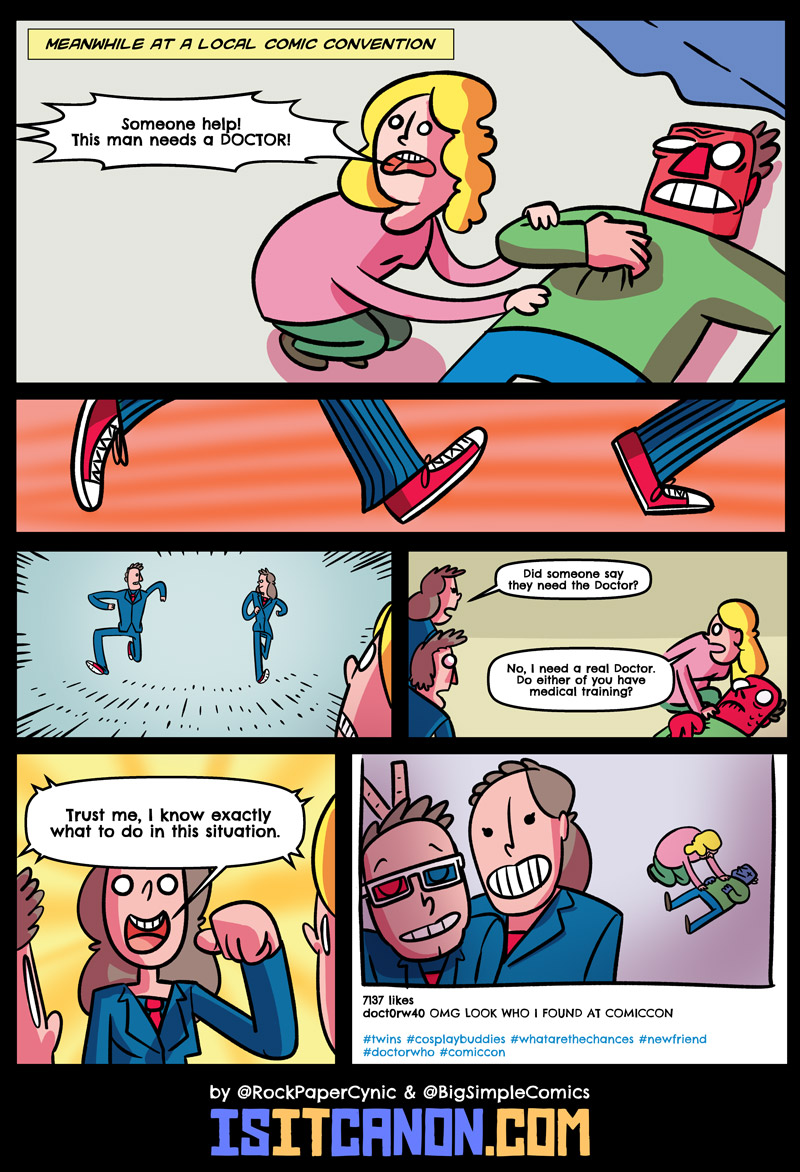 <<< FIRST COMIC / < PREVIOUS COMIC / NEXT COMIC > / LATEST COMIC >>>
Like the comic? Share it + help us LVL UP!
---
I hope I never need a doctor at a comic convention
I go to about 7-15 comic conventions per year, depending on the year and how busy I'm keeping. I love it! I do have my concerns though.
---