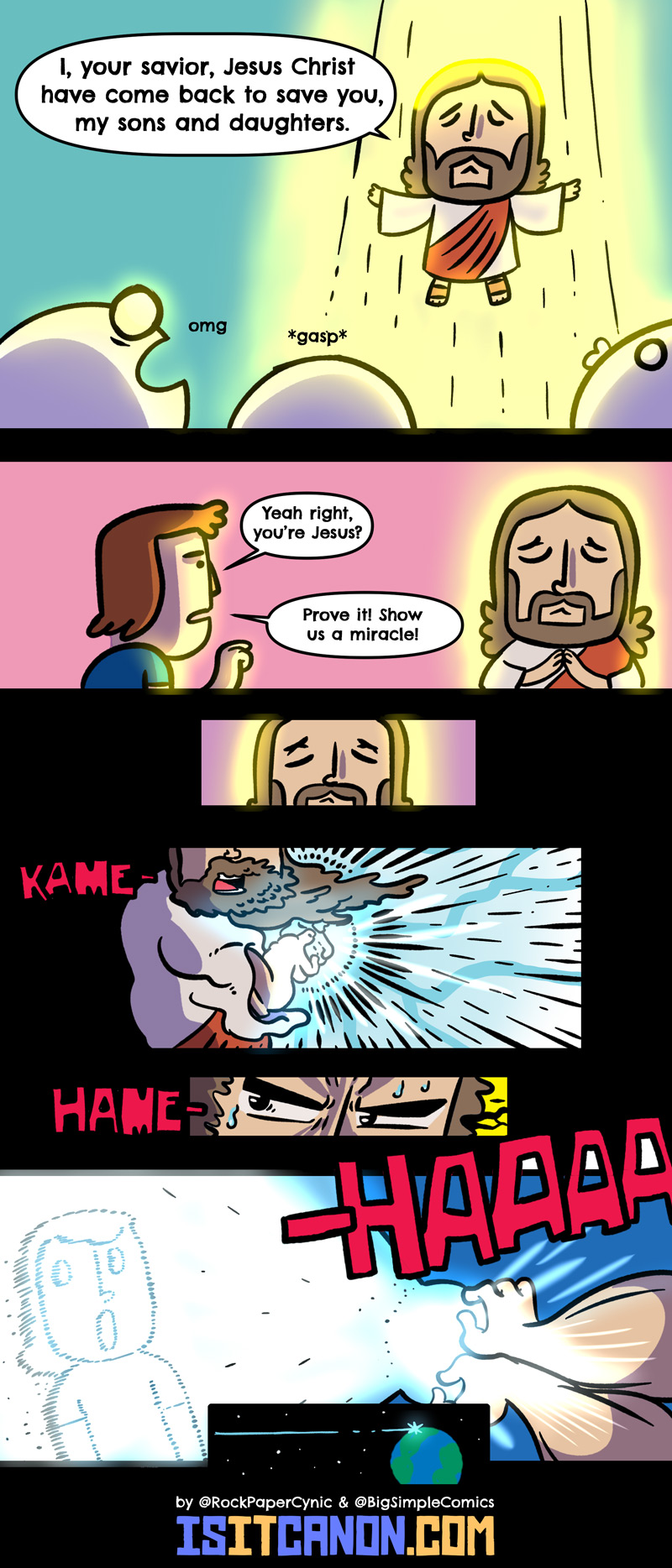 <<< FIRST COMIC / < PREVIOUS COMIC / NEXT COMIC > / LATEST COMIC >>>
Like the comic? Share it + help us LVL UP!
---
Kamehamehallelujah
Sorry for the gap between updates! We took a little break while I took a trip out west planning my wedding next month! We're back now with weekly updates!
This one was Aaron's idea!
---