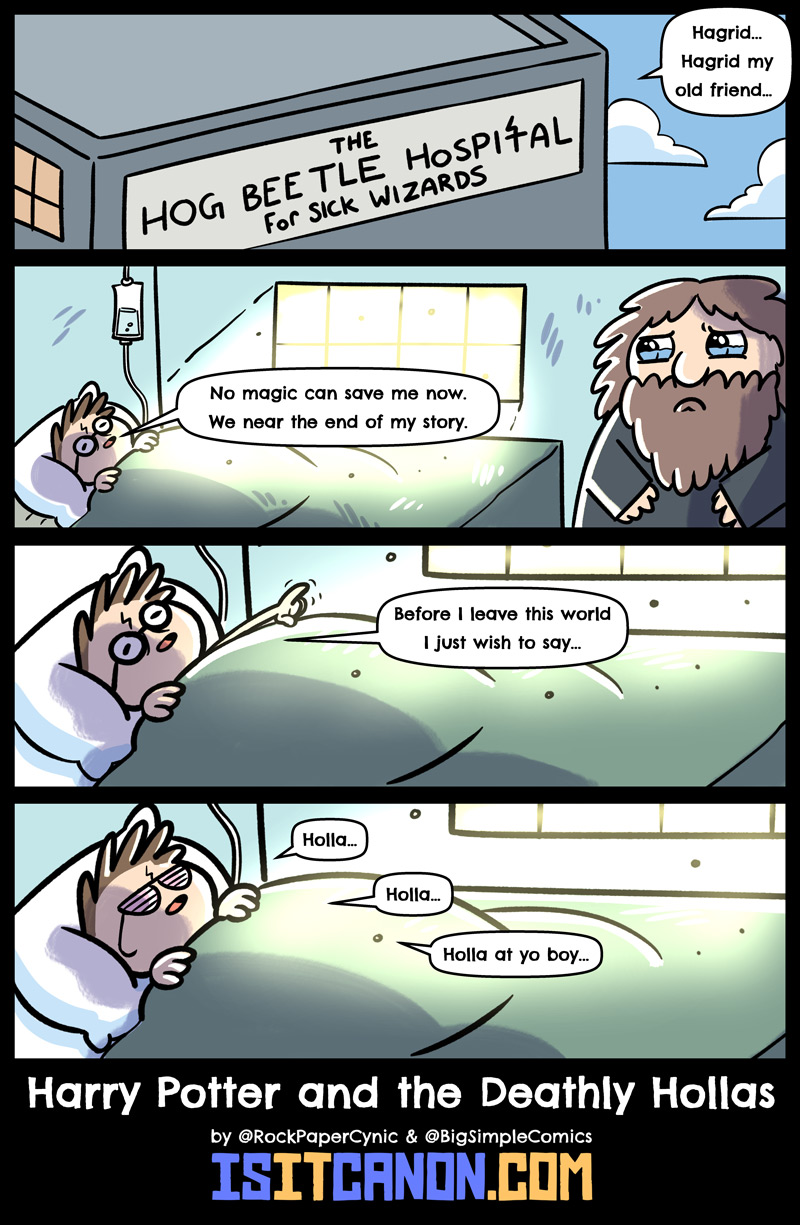 <<< FIRST COMIC / < PREVIOUS COMIC / NEXT COMIC > / LATEST COMIC >>>
Like the comic? Share it + help us LVL UP!
---
Harry Potter's final adventure
Every now and then I brainstorm a terrifically stupid script just to see Aaron do his best to draw it.
---