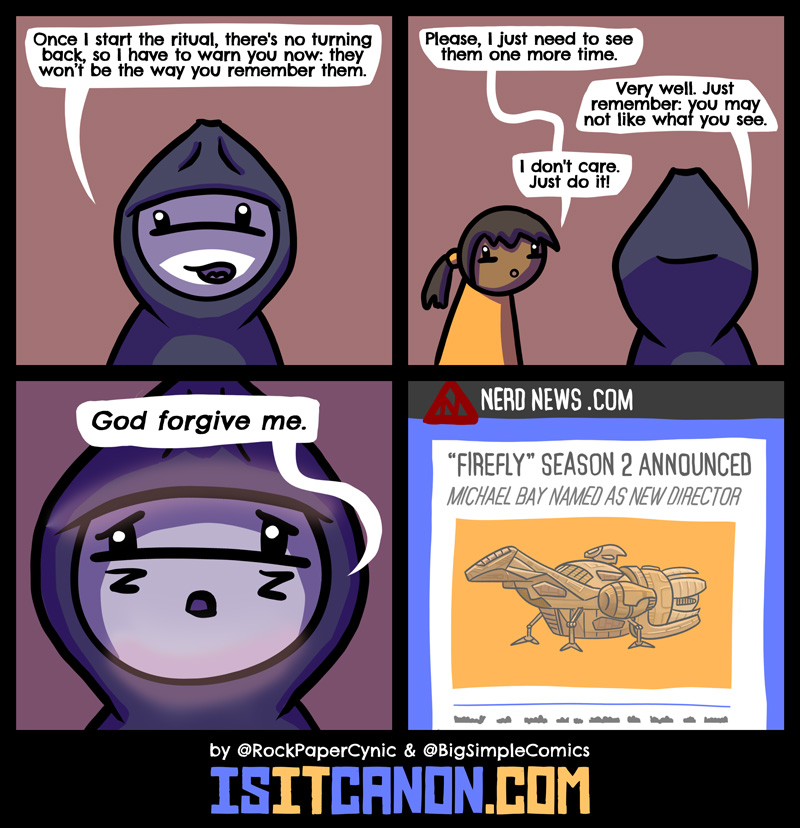 <<< FIRST COMIC / < PREVIOUS COMIC / NEXT COMIC > / LATEST COMIC >>>
Like the comic? Share it + help us LVL UP!
---
Resurrecting the dead: a cautionary tale
Hey everyone! Peter, here! First up, I hope you enjoyed some guest art from me, who usually just does the writing.
Anyway, I just wanted to give you a heads up that I'm running off into the woods of Vancouver Island to get married this weekend! WOOHOO! Also, I'm not coming back for a few weeks, and I'll be off wifi until I do! Luckily, Aaron and I have prepared a run of buffer comics, so you won't miss any updates, but I won't be replying to any messages or comments until October 28th at the earliest. Thanks for reading and wish me luck!
---