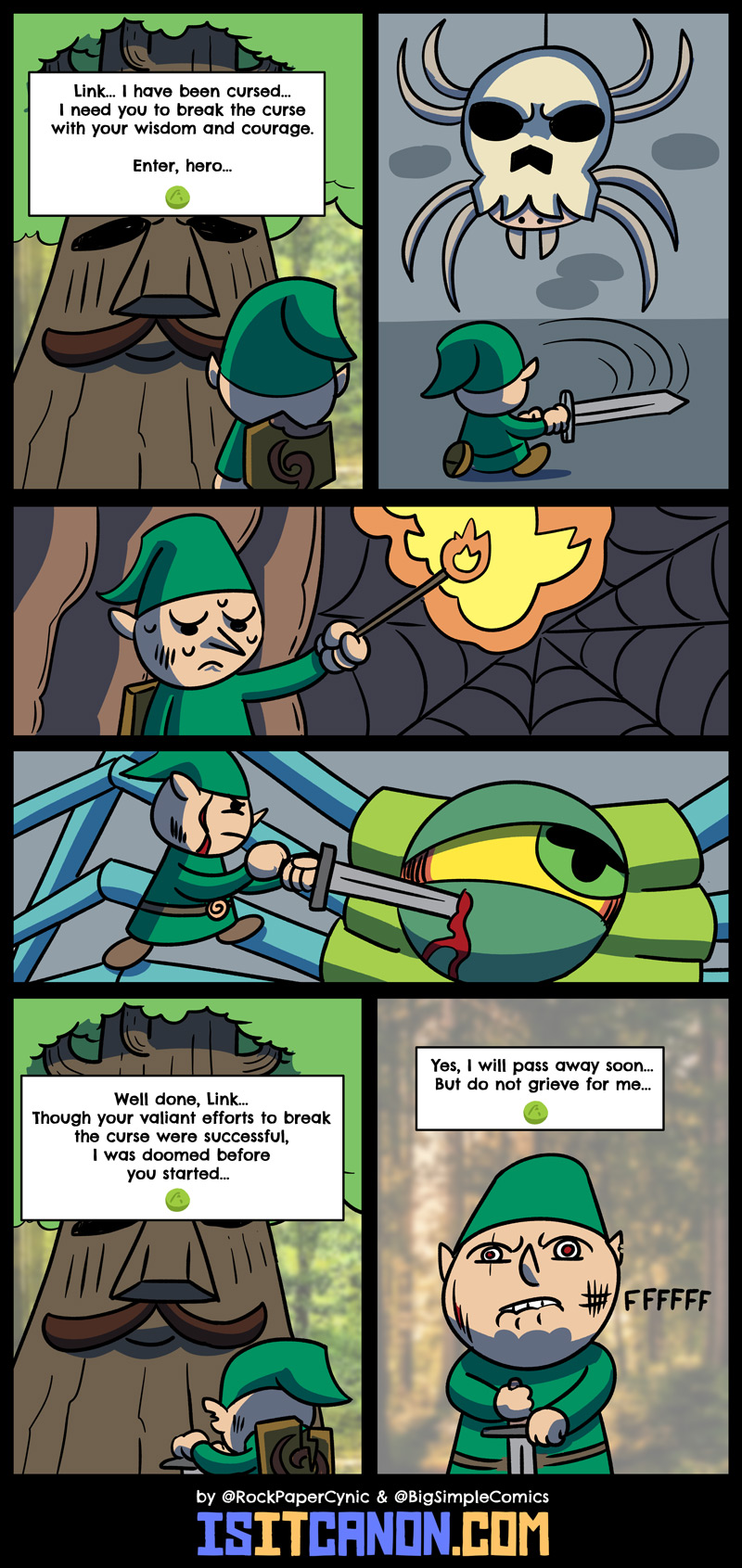 <<< FIRST COMIC / < PREVIOUS COMIC / NEXT COMIC > / LATEST COMIC >>>
Like the comic? Share it + help us LVL UP!
---
I HAVE QUESTIONS for the Deku Tree
Who sends a child to exterminate a hive of mutant killer spiders lead by a goliath monster queen?
THE DEKU TREE, THAT'S WHO
---