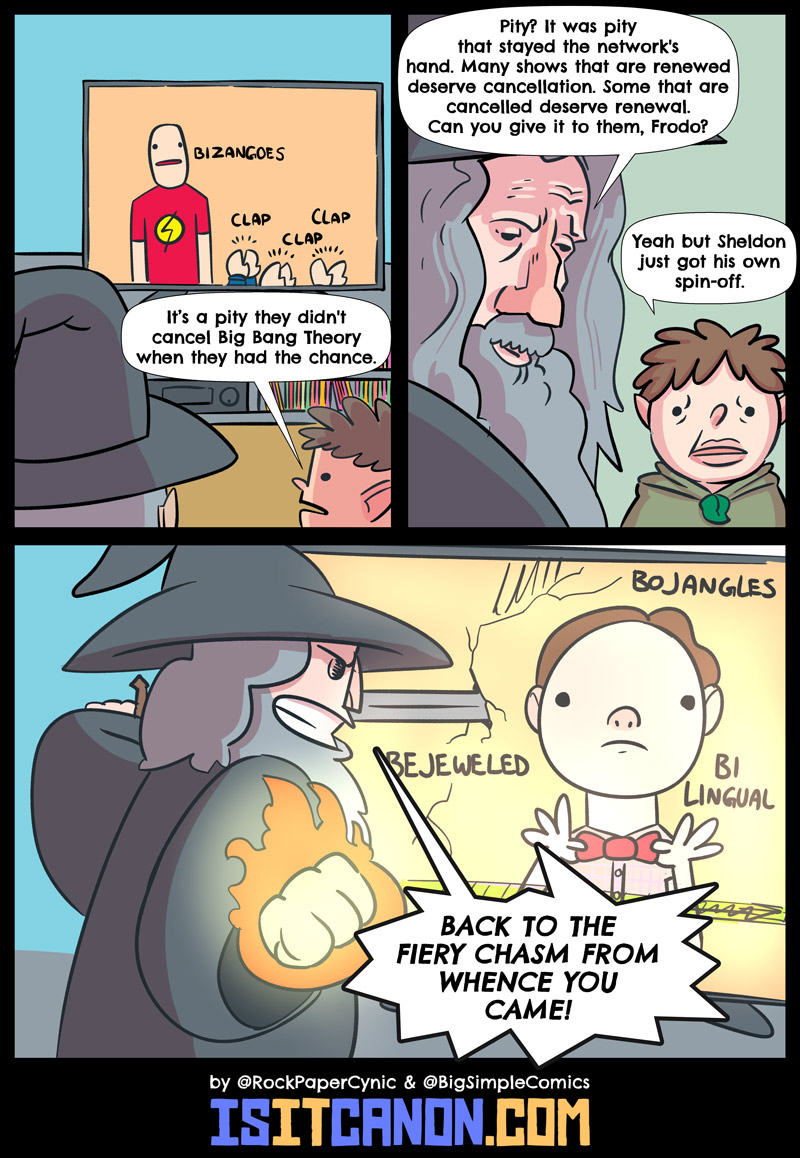 <<< FIRST COMIC / < PREVIOUS COMIC / NEXT COMIC > / LATEST COMIC >>>
Like the comic? Share it + help us LVL UP!
---
Gandalf and Frodo weigh in on The Big bang Theory
In case you ever wondered what a fictional wizard's opinion of a lazy sit-com would be.
---