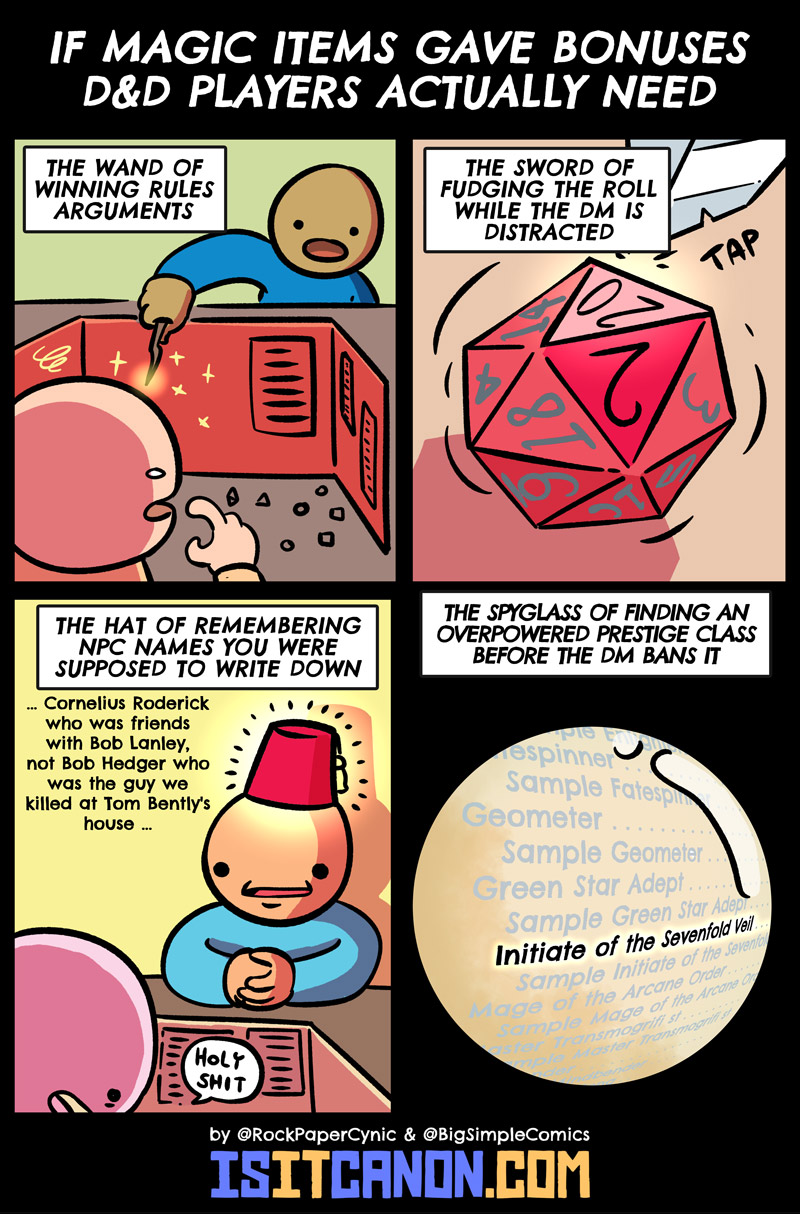 <<< FIRST COMIC / < PREVIOUS COMIC / NEXT COMIC > / LATEST COMIC >>>
Like the comic? Share it + help us LVL UP!
---
If magic items gave bonuses D&D players actually need
The Map of Nobody Wants to Be the Guy Who Has to Draw the Map.
---