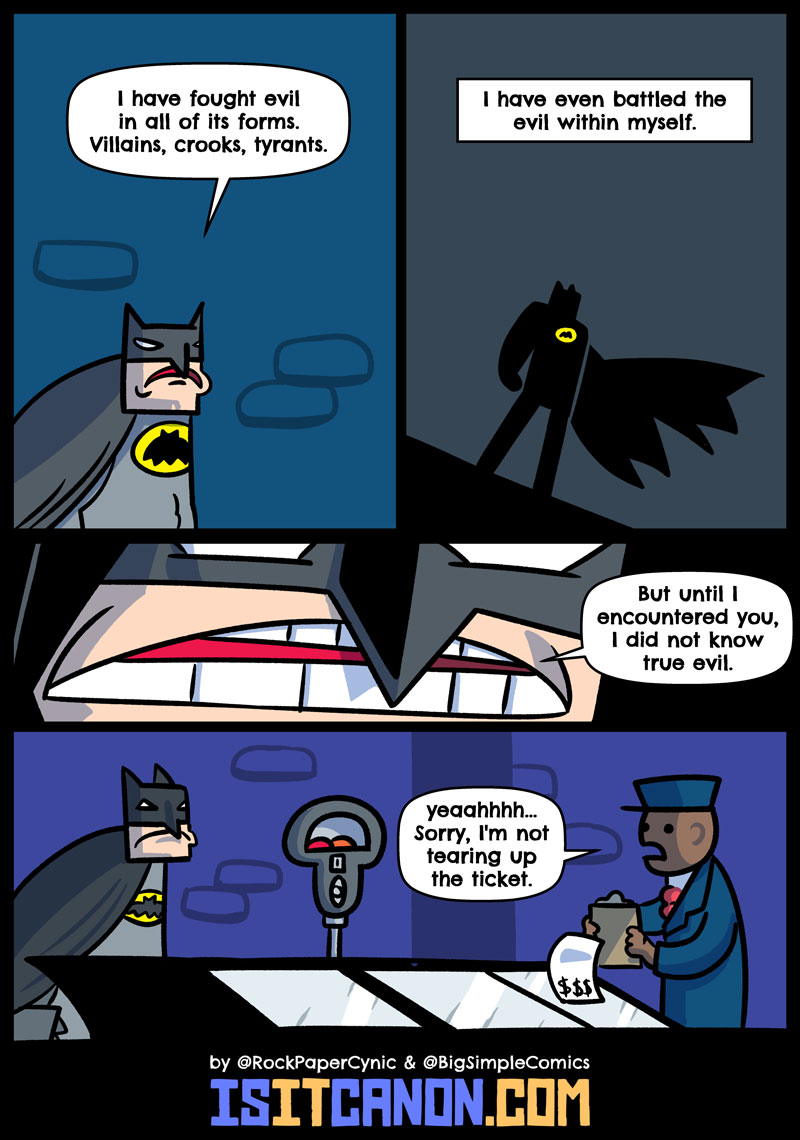 <<< FIRST COMIC / < PREVIOUS COMIC / NEXT COMIC > / LATEST COMIC >>>
Like the comic? Share it + help us LVL UP!
---
Batman confront's the Batmobile's worst nemesis
The Batmobile LEGIT got a ticket parked outside Montreal Comic Con one time. I REALLY want to meet the person who gave Batman a parking ticket.
---