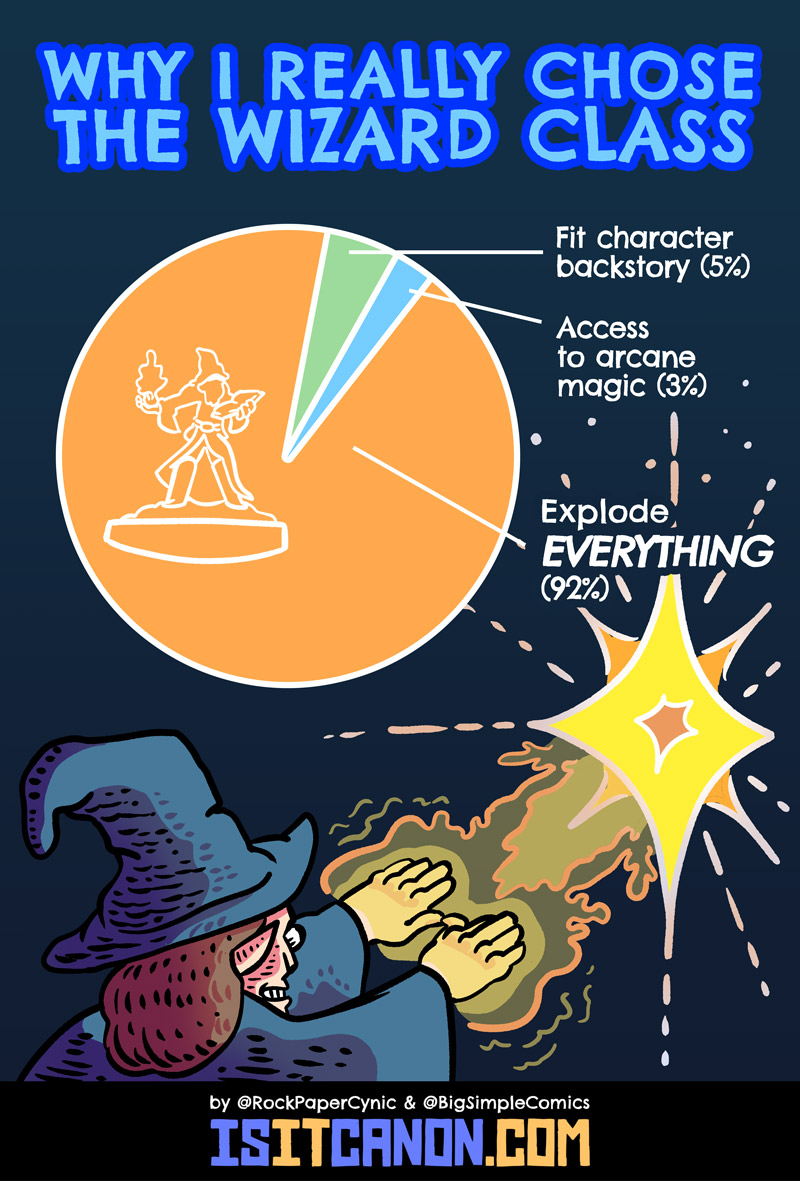 <<< FIRST COMIC / < PREVIOUS COMIC / NEXT COMIC > / LATEST COMIC >>>
Like the comic? Share it + help us LVL UP!
---
Why I REALLY chose the Wizard class
Aaron and I had a lot of fun with this one! You can expect more of these from us for other character classes!
Also, I co-wrote a new standalone game book called EMBERWIND: Skies of Axia for a new tabletop RPG, and I'd love if you could check it out! I'm very proud of it!
---