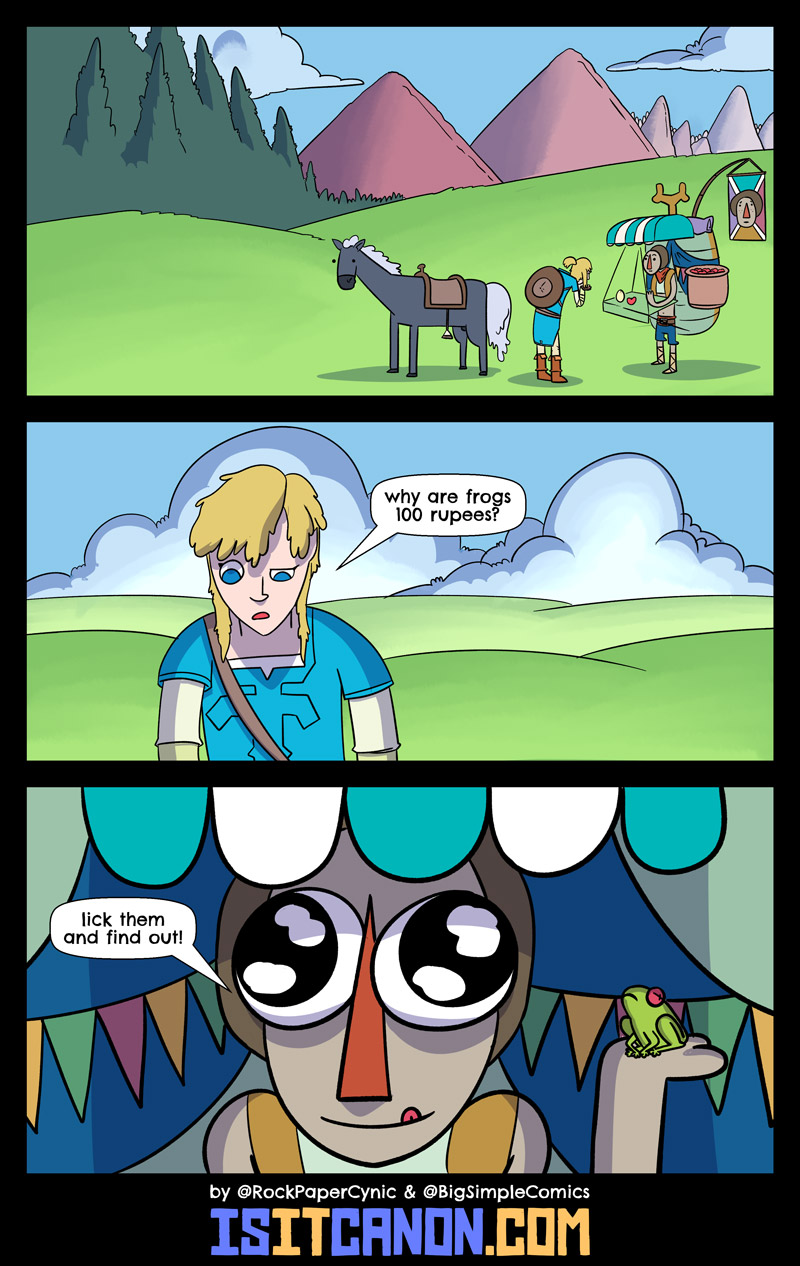 <<< FIRST COMIC / < PREVIOUS COMIC / NEXT COMIC > / LATEST COMIC >>>
Like the comic? Share it + help us LVL UP!
---
What's the deal with 100-rupee frogs in Breath of the Wild?
In-game or IRL, my first and only instinct when I find a frog or toad is to lick it.
Aaron's played a lot more of Breath of the Wild than I have (this comic was his idea), but what I've seen so far has me hella impressed. BotW has such a different vibe from most Zelda games, but dang it's a lot of fun and very thoughtfully made!
---