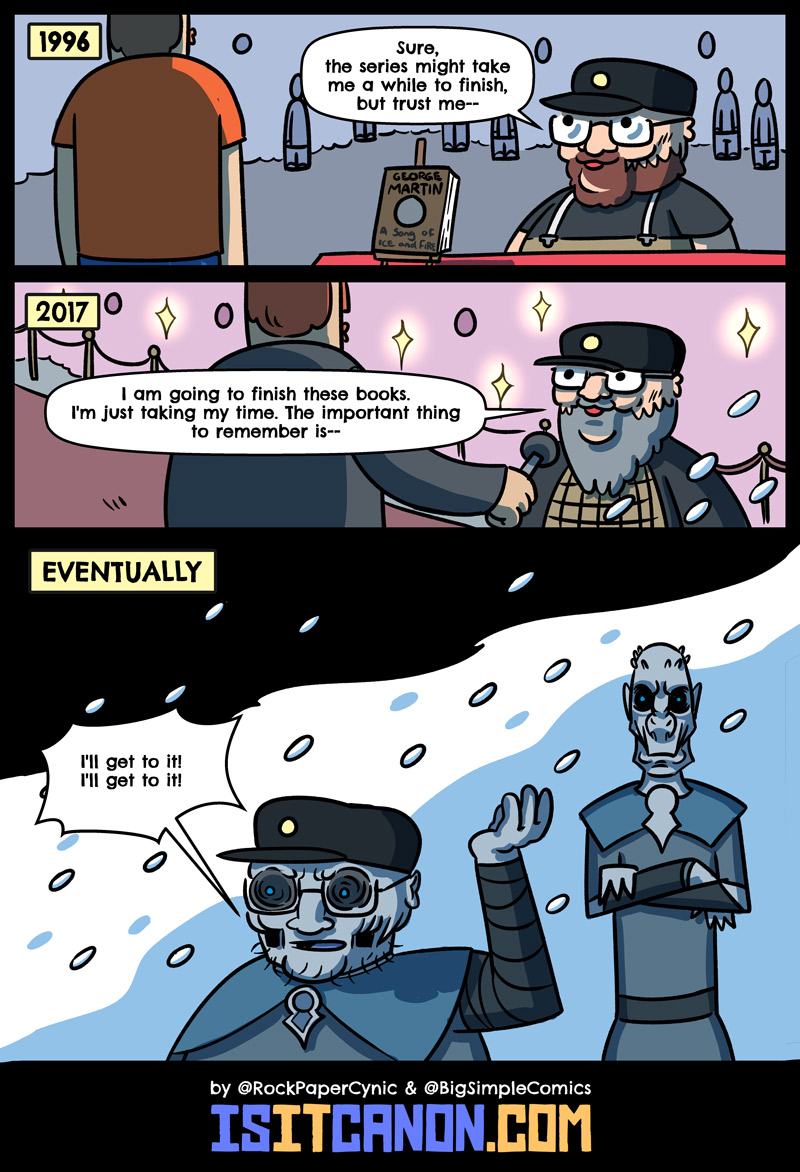 <<< FIRST COMIC / < PREVIOUS COMIC / NEXT COMIC > / LATEST COMIC >>>
Like the comic? Share it + help us LVL UP!
---
A timeline of George R R Martin's excuses for not finishing Game of Thrones
I was a latecomer to A Song of Ice and Fire, but an early adopter for A Game of Thrones. I started reading back in 2007, before the show was announced, so I've only been waiting 10 years. I can't imagine what it's been like for the people who started reading in 1996.
---