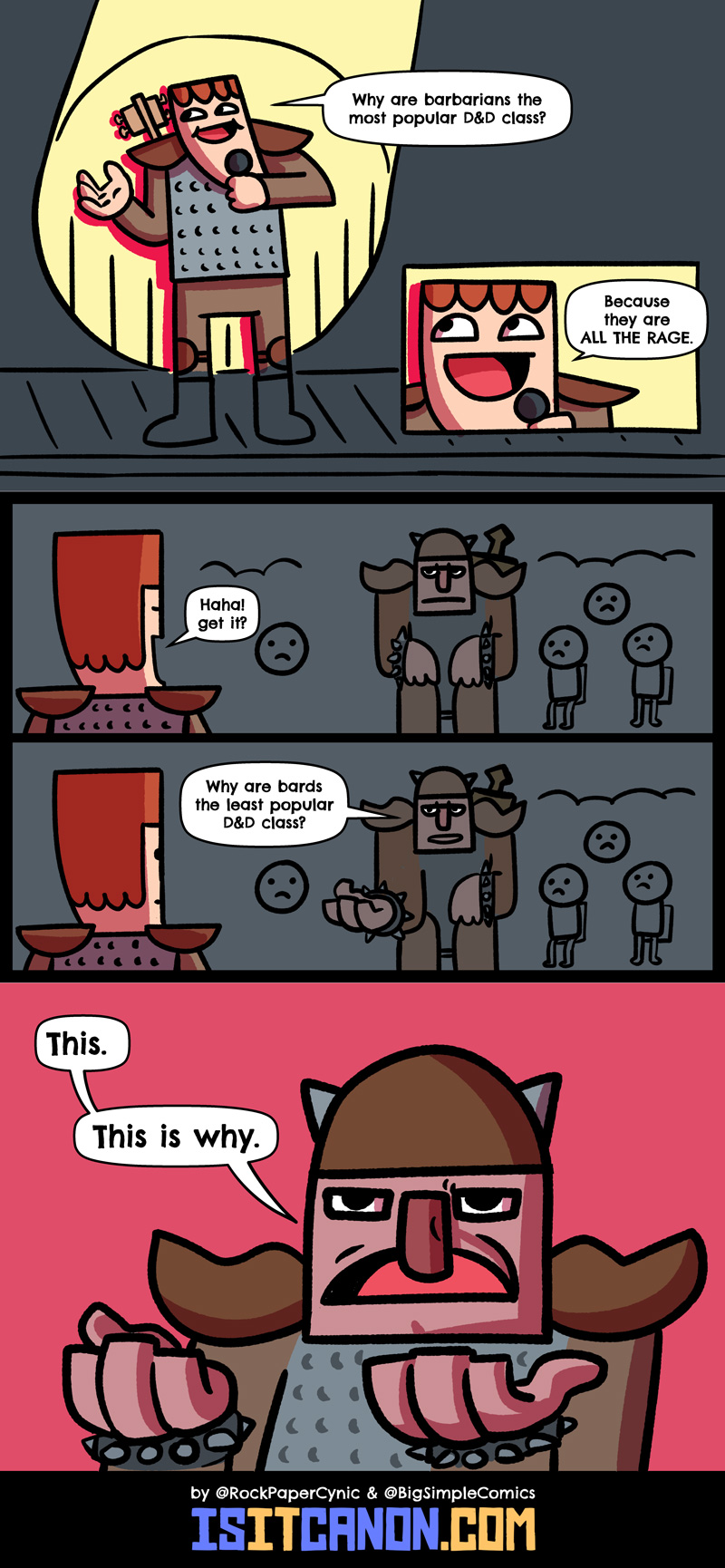 <<< FIRST COMIC / < PREVIOUS COMIC / NEXT COMIC > / LATEST COMIC >>>
Like the comic? Share it + help us LVL UP!
---
Why are barbarians the most popular D&D class
I will admit it, I straight-up am biased against bards (and I pretty much AM a real-life bard)!
PS: Thanks to Jason Anarchy for helping me workshop this joke!
---