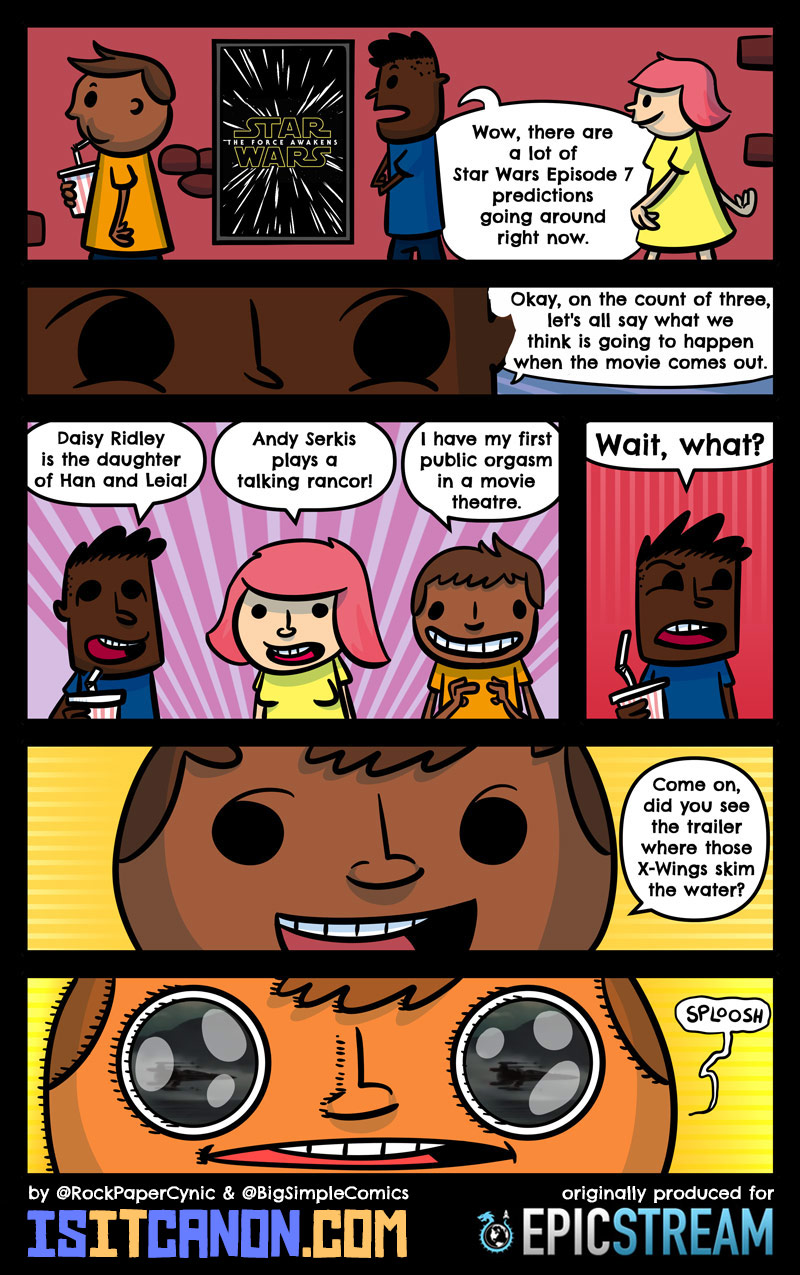 <<< FIRST COMIC / < PREVIOUS COMIC / NEXT COMIC > / LATEST COMIC >>>
Like the comic? Share it + help us LVL UP!
---
One Star Wars Episode 7 prediction you can count on
Seriously tho with that X-Wing. Clean up in aisle ME.
I get that there is a lot of hype out there, but there is a sizable part of me that really believes the movies will live up to it. Trailers have burned me before, but I'm holding out hope that this is the real deal!
---