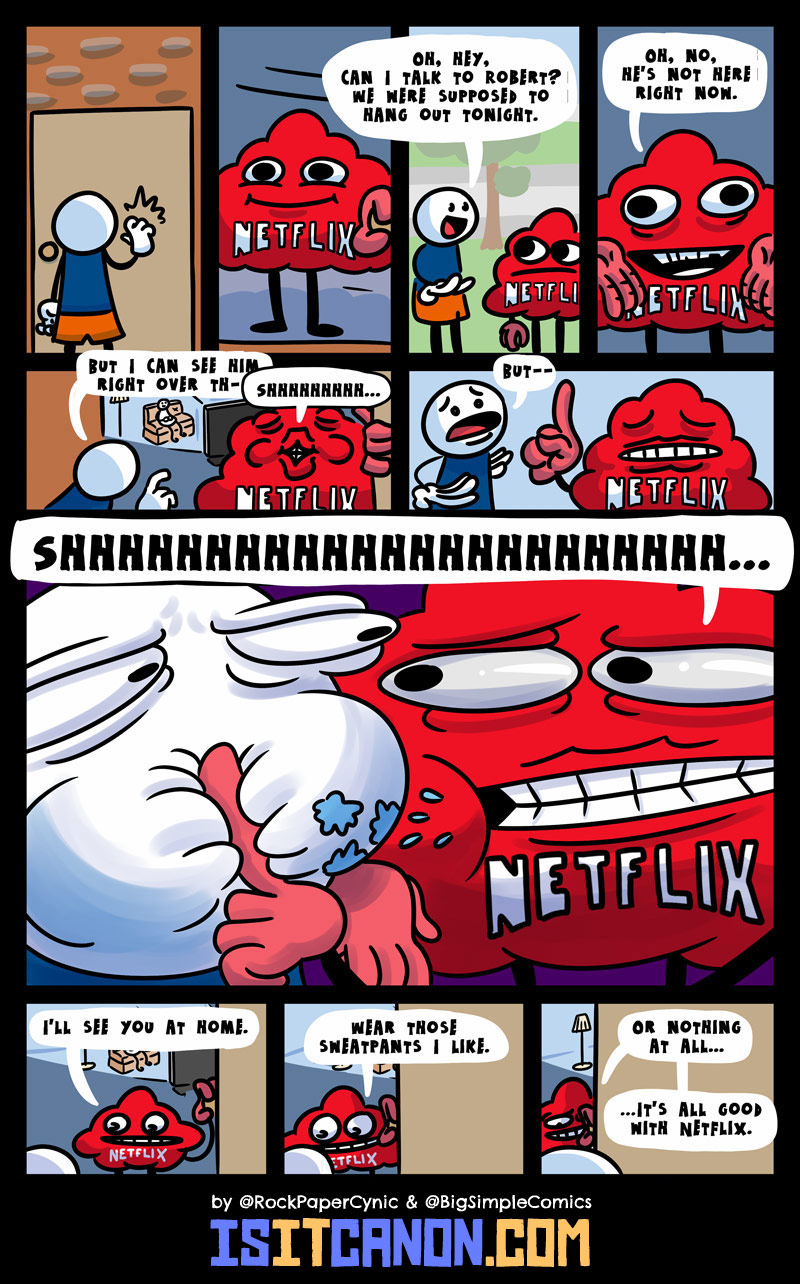 <<< FIRST COMIC / < PREVIOUS COMIC / NEXT COMIC > / LATEST COMIC >>>
Like the comic? Share it + help us LVL UP!
---
Whenever friends cancel plans on me, I know it's 'cause of Netflix
This is a comic that Aaron and I originally made for my webcomic "Rock, Paper, Cynic, and which is one of my favourite collaborations we've ever made!
It seemed like a fitting first comic for Is It Canon?, which is going to be a webcomic featuring some of our collaborations!
---