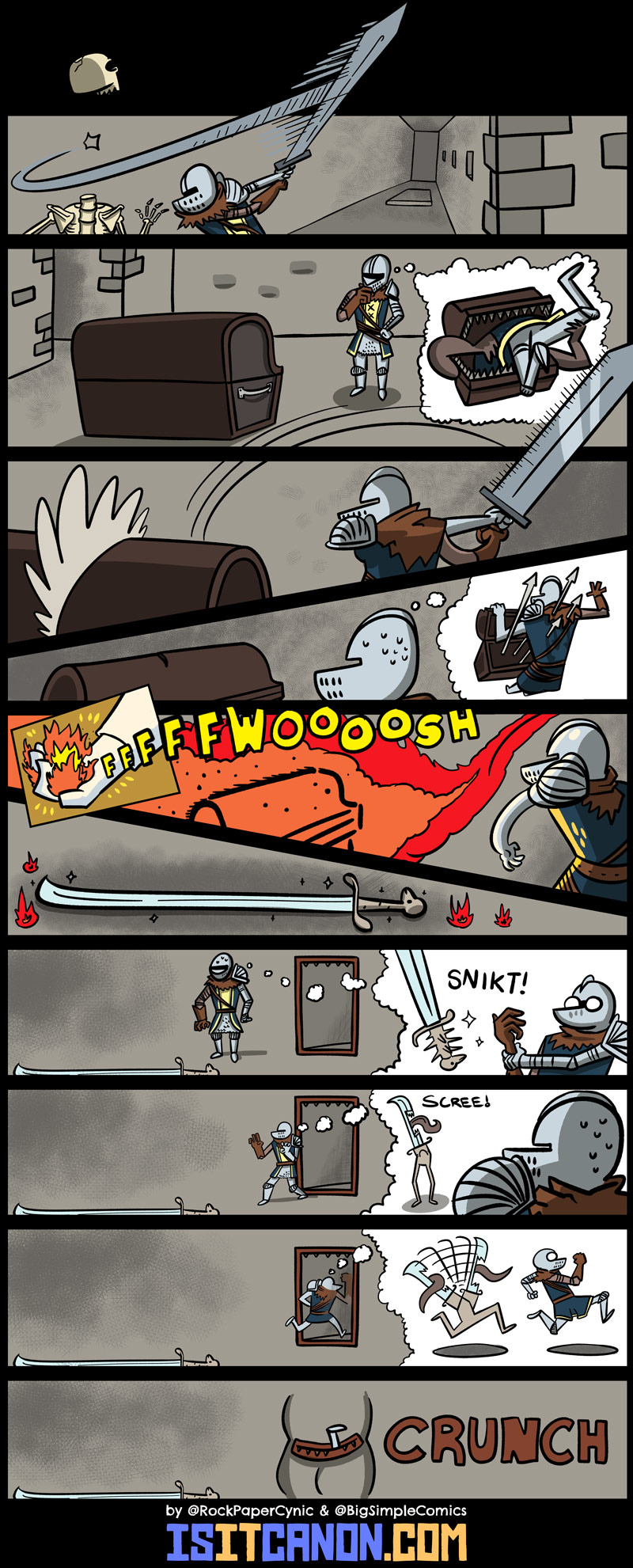 Peter's new deck of worldbuilding prompts is on Kickstarter! Click here to see!
<<< FIRST COMIC / < PREVIOUS COMIC / NEXT COMIC > / LATEST COMIC >>>
Like the comic? Share it + help us LVL UP!
---
The only sane way to play RPGs where everything's trying to kill you
So this comic was Aaron's idea. Dude is HELLA excited for Dark Souls 3, although the comic works from pretty much any fantasy RPG with monsters that imitate static objects.
---